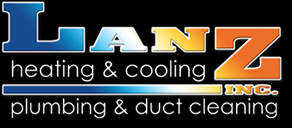 Champaign, IL 61822
After 16 years of experience in the HVAC industry, Troy Lanz started his own company in 2002, and began servicing Champaign-Urbana and the surrounding area with residential heating and cooling. In 2005, a service department was added, followed by a plumbing department, duct cleaning service, commercial HVAC and refrigeration. Even with such quick growth, we take pride in maintaining our mission statement:
We will operate with honesty and integrity in order to deliver on our promises to our customers and provide for them the highest quality of service in the industry.
Videos
Got a question? Ask Troy Lanz!
---
Lanz Heating & Cooling, Inc. Accomplishments:
Subcontractor of the Year – 2005; Commercial Dealer of the Year – 2006; Dealer of the Year – 2004, 2005, 2006, 2007; and Summit Award 2007 & 2008 from Holt Supply/American Standard for top sales in 3 states, including Illinois, Iowa & South Dakota.
Lanz Heating & Cooling, Inc. is a member of the Better Business Bureau, Home Builder's Association & Comfort Institute and Troy Lanz is a Summit Council Member for Holt Supply. Currently, Lanz Heating & Cooling, Inc. has a fleet of 25 trucks and approximately 40 employees with continued growth each year.